Our single most important goal is to make great bread with only natural ingredients.
Until now, making bread quickly meant accepting a lower quality in regard to taste, crust and crumb structure.  To overcome these problems, we have developed PANATURA®, a unique concentrated sourdough concept suitable for all common hand-finished and industrial dough and bakery systems.
PANATURA® allows bakers to produce highest-quality breads with considerable economic savings and increased throughput in a clean and clear label manner.
PANATURA® is a patented sourdough in dough-like or granulated form, which revives an almost forgotten technique from the art of bakery with the possibilities and knowledge provided by modern technology.
PANATURA® is based on a proprietary fermentation process using special types of baker's yeast in a symbiotic combination with naturally occurring lactobacilli.
These micro-organisms within PANATURA® use the starch and minerals found in the flour to ferment and increase the volume of the bread. Besides that, they also produce mild acids, while certain organic molecules create bold flavours.
All baked goods made with PANATURA® have richer flavour, better crispness, softer crumb, and increased shelf life, while using only natural ingredients, no chemicals and maintaining shorter proofing times.
PANATURA® is a registered trademark, and both the recipe and the fermentation process are patented worldwide.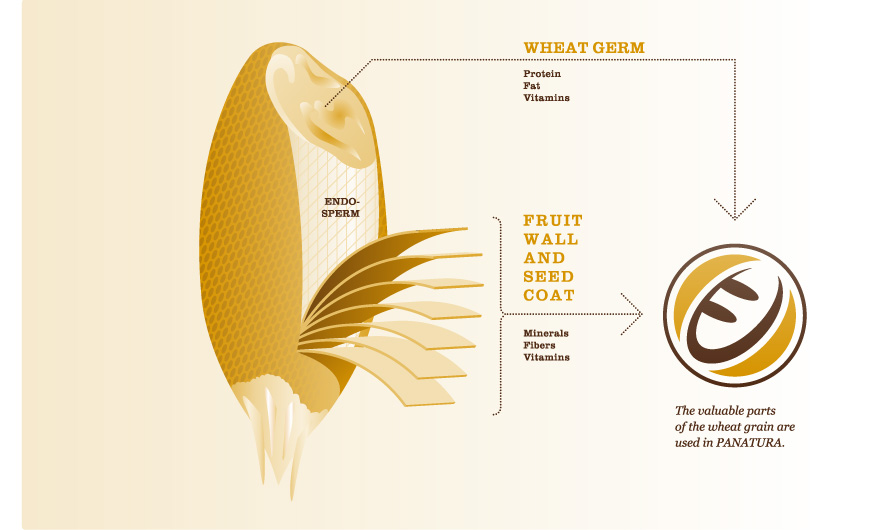 GREATER VALUE ADDED MAKES PANATURA® IRRESISTIBLE

PANATURA® has the following advantages for bakers:
Suitable for all common hand-finished and industrial dough and bakery Systems
Extremely economical due to higher amount of water addition (up to 80%)
Very short fermentation times (1 to 4 hours), still ensuring full Performance
Low dosage level (1-3% of the amount of flour)
Single working or straight dough process
Silky, dry dough
Greater fermentation and baking tolerance
Consistent, uniform Performance
HIGHEST-QUALITY END PRODUCTS

Consumers Benefit is the highest Quality Standard of PANATURA®
100% natural ingredients
Better crumb strength and slicing properties
Stays fresh longer because of its higher moisture Content
Typical bread aroma of long fermentation processes (24-48 hours)
Improved water control in frozen products
Simply tastes good!