All our products are clean and clear label
For almost 20 years sustainability, clean label and clear label has been at the forefront of all our research and development, making us one of the industry's pioneers. PANATURA® is no different. We use the bran and the germ from carefully selected types of wheat grains for the production of our natural starter dough to ensure that quality is uncompromised.
During the last 10 years, we have developed many different types of PANATURA® in dough and in granulated form. Moreover, we keep on improving continuously according to the consumers' wishes and our customers' needs.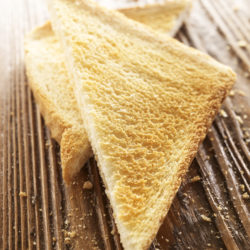 PANATURA® STRONG
The strongest of its kind: This granulated sourdough is especially designed for fine crumb baked goods such as sandwich loaves and other soft breads.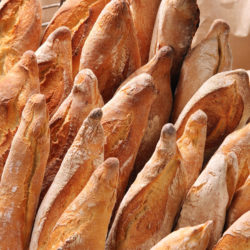 PANATURA® STARK
Cut your fermentation time from 24 to 4 hours without sacrificing bread quality: For Southern European artisan-style baked goods such as Ciabatta, baguette, and brioche granulated PANATURA® STARK is the perfect choice.
PANATURA® FREEFROM
The real dough without gluten and without chemical additives: This granulated sourdough is the world's first ingredient for the production of a wide variety of freely-set or unmolded gluten-free baked goods without chemical additives like HPMC.
PANATURA® GI
Against obesity and Diabetes: This clinically tested and proven low glycemic sourdough is the world's first ingredient for the production of clean-label low glycemic white breads such as sandwich bread, baguette and buns.
Please find here the product information sheet of PANATURA GI.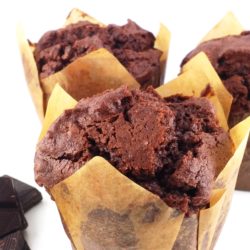 PANATURA® GILiTE
Indulgence without a bad feeling: For all baking powder raised low glycemic quick breads such as muffins, scones, and brownies we highly recommend granulated PANATURA® GILiTE.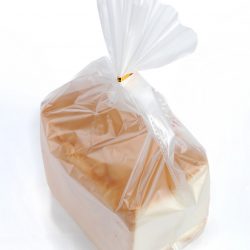 PANATURA® PROTECT
No preservatives and no moulds: This granulated sourdough is specially designed as natural preservative for long shelf-life baked goods at ambient temperature.
PANATURA® PALEO
No wheat, no gluten, no dairy, no GMO: One of our latest inventions PANATURA® PALEO for the production of the best looking Paleo breads in the world. And of course freely baked without tins. Not only for Paleo dieters, but also for health-conscious consumers.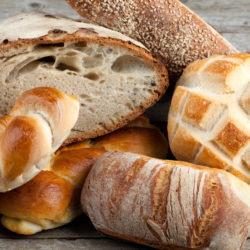 PANATURA® FORTE
This sourdough in dough-like consistency is the perfect ingredient for high volume baked goods made with white flour or the ideal starter to make your own Poolish.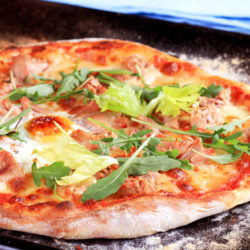 PANATURA® MADRE
The natural yeast: For all baked goods without yeast in the main dough such as pizza dough our unique motherdough PANATURA® MADRE is the perfect solution.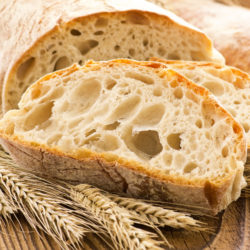 PANATURA® WHITE
For basic breads: This sourdough is particularly developed for all standard baked goods made with white flour. Gives the impression of a traditional long fermented white bread.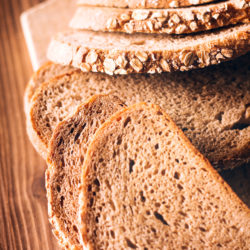 PANATURA® DARK
For all those going with the latest wholemeal trend: This sourdough will fulfill all your specific needs for baked goods made with dark flour. Of course PANATURA® DARK can also be used for all other types of semi-white or white breads, giving them a different flavor twist.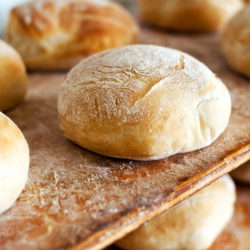 PANATURA® BIO
Traditional organic quality: Our organic sourdough in dough-like form is perfect for all baked goods made with organic flour.
PANATURA® FREDDO
The latest invention for the production of all long shelf-life chilled doughs without compromising quality e.g. pizza doughs, focaccia, crossaint dough.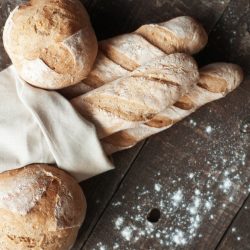 PANATURA® ORYZAE
The all natural gluten-free sourdough in dough-like consistency for the production of all yeast-raised breads without gluten and without any chemical additives like HPMC.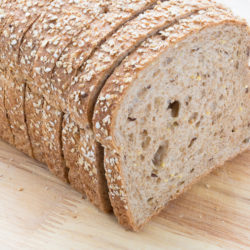 PANATURA® LIFE
Good health: This unique sourdough is developed for all baked goods with probiotics, bringing life to all your breads and to yourself!